Presenting industrial products online is allways a challenge. Over the past years we faced that task so often. Presenting Business to Business products is always an unique experience. Complex information has to be presented in simple ways and perfectly matched to the experience of Internet users. While they are browsing from the office or by smartphone on the airport.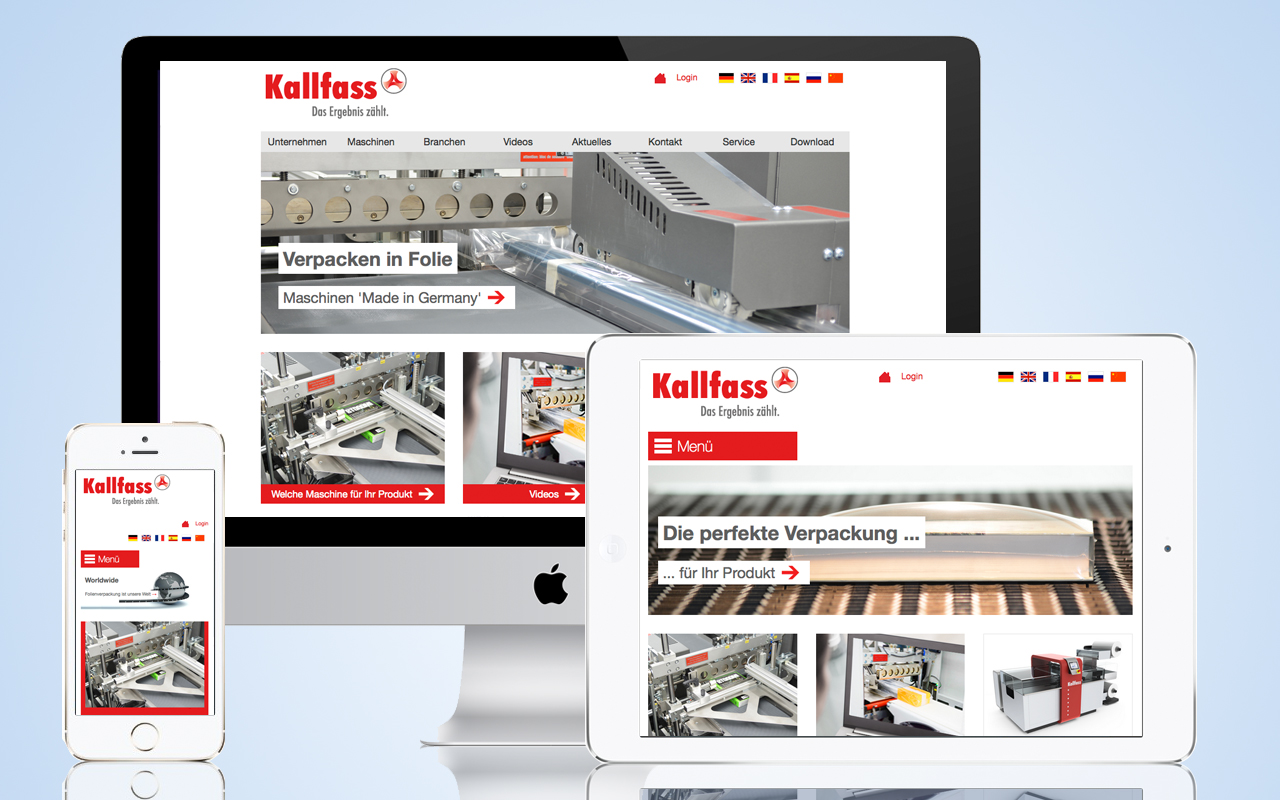 Peter Kraft, Head of Marketing, Kallfass Verpackungsmaschinen GmbH:
digital worx did a great job with Kallfass.
From the intial inspiring talks up to the project management and relaunch.
Kallfass Packaging Machines new website content management was refurbished with TYPO3 6.2 and we included the mobile user experience by responsive web design.
But we also did a lot on creating content. For example we simplified the navigation and structure of presenting technical information.
Also we redesigned the video database. This is the main lead generation tool of the new Kallfass website. Now for every machine and application Kallfass present online showcase videos.
Let€™s talk about your possibilities to boost your website: s.rahlfs@digital-worx.de