Good Job! digital worx has been awarded for its leading Industry 4.0 mobile solutions.
The award ceremony took place in the New Castle Stuttgart and price was handout by State Secretary Peter Hofelich to Mirko Ross, CEO of digital worx.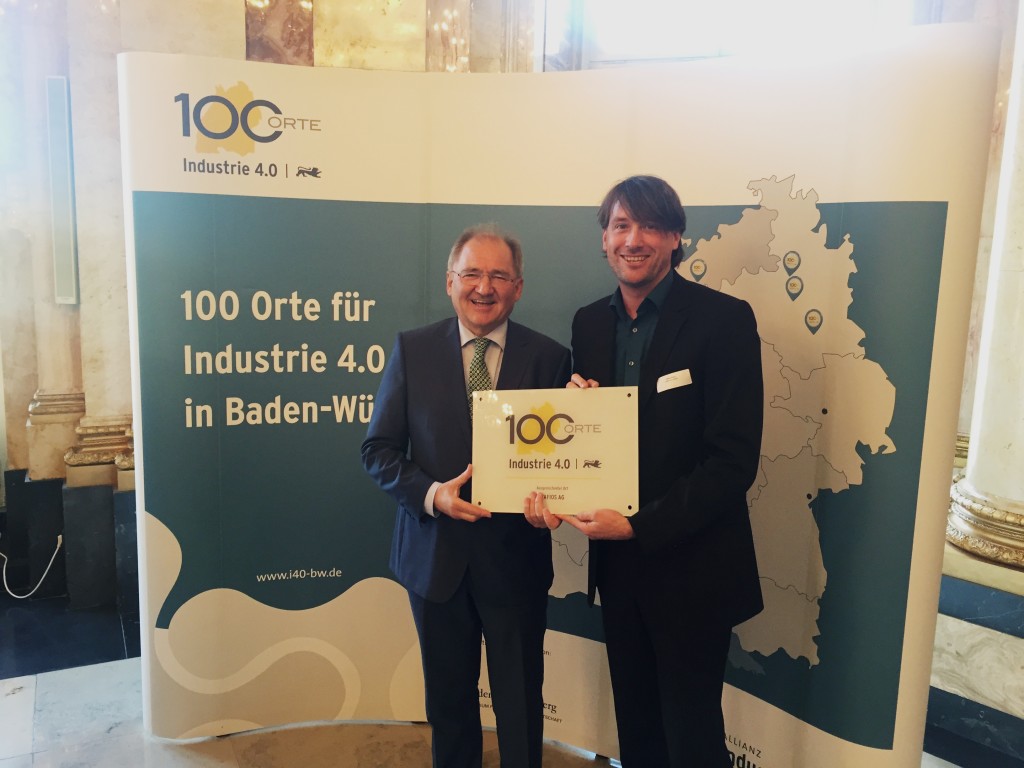 Our team of digital worx received the award for building industrial mobile solutions using Beacon Bluetooth low Energy Technology to identify seamless machines and tools on mobile apps.
As a leading industrial mobile solution provider we showed this solution the world first 2014 on the industrial fair Wire+Tube with the WAFIOS App. Since that time we€™ve implemented mobile Beacon Technologies on worldwide projects for leading industrial enterprises.
Industry 4.0 Alliance Baden-Wuerttemberg has donated the award we received. State Baden-Wuerttemberg has initiated this alliance together with the german machinery organization VDMA.
We are happy to be selected as one of the first companies for this award!