Smart City Stuttgart kommt!
Was in Amsterdam innerhalb weniger Tage klappte, sollte in Stuttgart doch auch problemlos möglich sein – das dachten wir uns von digital worx und bringen "The Things Network" zusammen mit bridging IT nach Deutschland.
Stuttgart ist die erste deutsche Stadt, die das unabhängige, freie und nur per Crowdfunding finanzierte Internet-of-Things-Netzwerk aufbaut.
Das Netzwerk macht sich eine neue kabellose Open-data-Verbindung namens LoRaWAN (Long Range Wide-area network) zunutze: Sie zeichnet sich durch einen niedrigen Energieverbrauch, eine geringe Bandbreite und einen Radius aus, der locker 10 km umfasst. Ein Anbieter ist nicht notwendig, die Verbindung funktioniert ohne 3G, WiFi oder Bluetooth.
Von Amsterdam aus erobert The Things Network die ganze Welt: Innerhalb kürzester Zeit reagierte die Internet-of-Things-Gemeinde auf den Impuls. Gruppen und Unternehmen aus São Paulo, London, Paris, Sydney, Boston oder Manchester schlossen sich an – und eben auch als erste Stadt in Deutschland nun Stuttgart. Sie begannen, eigene LoRaWAN-Projekte ins Leben zu rufen, die auf der The-Things-Network-Technologie basieren.
"Wir bauen gemeinsam das größte weltumspannende Netzwerk, um Gegenstände und Dinge mit dem Internet zu verbinden. Das Ganze im Geist echter Internet-Pioniere: frei zugänglich und auf Basis von Open-Source-Software. Es ist wunderbar, dass wir gemeinsam mit unserem Partner Bridging IT das The Things Network nach Stuttgart bringen können" ,so Mirko Ross, Geschäftsführer von digital worx.
Die große Resonanz war für die Initiatoren, Wienke Giezeman und Johan Stokking aus Amsterdam, der endgültige Beweis, dass ein offenes, weltumspannendes und per Crowdfunding finanziertes Internet-of-Things-Netzwerk möglich ist – und das innerhalb kürzester Zeit.
Knappe drei Wochen vor Ende der Crowdfunding-Initiative bei Kickstarter hat das The Things Network das anvisierte Finanzierungsziel von 150.000 Euro erreicht – innerhalb der ersten 24 Stunden war die Hälft der angepeilten Summe bereits zusammengekommen. Schon jetzt hat das Netzwerk über 500 Unterstützer und zählt zu den erfolgreichsten Kickstarter-Kampagnen.
"Der Einstieg in The Things Network ist für begeisterte Selbstbauer schon unter 200 Euro möglich. Benötigt wird ein kleiner Arduino-Rechner und eine LoraWan-Funkkarte. Durch Kickstarter wird es möglich, die Hardware in Zukunft zu einem Viertel dieses Preises und für den Betrieb fertig konfiguriert zu erwerben", so Ross.
Soft- wie auch Hardware des Netzwerks folgen dem Open-Source-Prinzip. Die über Kickstarter finanzierte Hardware soll ab Juli 2016 erhältlich sein.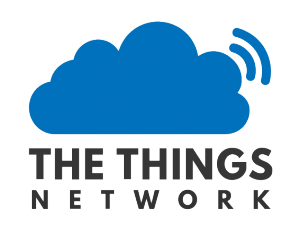 Hierbei werden Lösungen zu erschwinglichen Preisen zwischen 60 und 200 Euro entwickelt, wie zum Beispiel The Things Gateway: Der Router mit einer Reichweite von rund 10 km ist recht kompakt und sehr einfach und ohne Tüftlerkenntnisse zu installieren.
Er kann bis zu 10.000 Knotenpunkte bedienen und ist wie alle Hardware-Komponenten auf Sicherheit ausgelegt: LoRaWAN verwendet eine 128-bit-AES-Verschlüsselung auf beiden Seiten. Die Netzwerkschlüssel sind zudem einzigartig pro Knotenpunkt.
Die Einsatzmöglichkeiten für das The Things Network sind breit gefächert, von der smarten Türklingel über das Sicherheitssystem bis hin zu anderen praktischen Alltagshelfern.
Bisher bereits umgesetzte Projekte sind zum Beispiel: Der Tracker für das Fahrrad – das Device wird einfach am Fahrrad befestigt, per App lässt sich der Standort überprüfen oder zum Beispiel ein Alarm einstellen, sollte das Rad bewegt werden. Innovativ ist auch die Umsetzung im Tierschutz: Meist haben Anti-Wilderer-Einheiten in Simbabwe keine Möglichkeit, einander sofort und effektiv über Vorfälle zu informieren. Mittels einer informativen Online-Karte können wichtige Informationen sofort markiert werden, die einzelnen Teams können schneller eingreifen und im Nachgang lassen sich Muster der Wilderer analysieren.
Weitere Informationen gibt es hier:
http://thethingsnetwork.org/c/stuttgart
Die Crowdfunding-Aktion läuft noch bis 20. November bei Kickstarter: